How Much is Elementor Pro
The website you are currently viewing was built using Elementor Pro, a powerful page builder plugin for WordPress. In the following sections, I will provide you with comprehensive details about the various plans and pricing options available for this exceptional tool.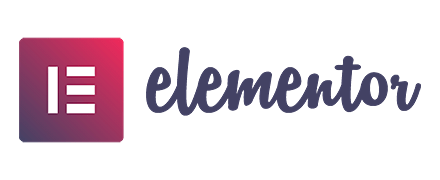 Elementor has recently undergone some notable changes, including a redesign of its logo to remove the gradient style. Additionally, the pricing for Elementor Pro licenses has been adjusted. If you're wondering about the current cost of Elementor Pro, let me provide you with the details.
Presently, Elementor Pro offers multiple plans that are based on the number of websites you intend to use the plugin on, with options available for up to 1000 websites.
While there has been a price increase compared to previous years, Elementor Pro continues to be recognized as the leading page builder in the market. It remains the top choice for effortlessly constructing your WordPress website without the need for coding skills.
UPDATE as of November 8, 2022: There have been significant updates to the Elementor Pro plans and pricing. The Agency plan is now priced at $399, a reduction from its previous cost of $999. The Studio plan is being discontinued, and current subscribers will be upgraded to the Agency plan. For new purchases starting December 1, 2022, the Essential plan will be available at $59.
To explore the official pricing for Elementor Pro and create your account, kindly Visit the Elementor Pro pricing page by clicking here. This page will provide you with detailed information regarding the available plans and enable you to sign up for an account.
How Much is Elementor Pro Right NOW
Elementor Pro offers a range of pricing options for its licenses, with costs varying from $59 to $399 per year. Let's take a look at the current plans and prices available for the Elementor Pro plugin:
| | | |
| --- | --- | --- |
| Plan | Active Websites | Price |
| Essential | 1 | 59$/year |
| Advanced | 3 | 99$/year |
| Expert | 25 | 199$/year |
| Studio (discontinued) | 100 | 299$/first year, then 499$/year |
| Agency | 1000 | 399$/year |
For small business owners, the Essential plan is an ideal choice, priced at $59 per year. It offers a cost-effective solution that provides access to essential features and functionalities needed to build and enhance your website using Elementor Pro.
The Advanced plan, priced at $99 per year, caters to freelancers engaged with multiple websites (up to 3 at most). However, if you're juggling several projects, it might fall slightly short in meeting all your needs.
The Expert plan, available at a yearly cost of $199, has gained significant popularity, especially among budding web designers who haven't yet established a substantial client base. With Elementor Pro, you can conveniently export templates for usage on other websites that have the plugin installed, resulting in considerable time savings.
The Agency plan is specifically designed for agencies, web designers, and marketers who handle a large number of clients using WordPress and seek to streamline and automate their processes. With a new price of $399 per year, this plan provides the tools necessary to scale operations efficiently.
Another option is the Elementor Cloud Website, priced at $99 per year. It offers a comprehensive solution that includes hosting, domain services, and access to all Elementor Pro features. With this package, you can conveniently manage your website needs in one place.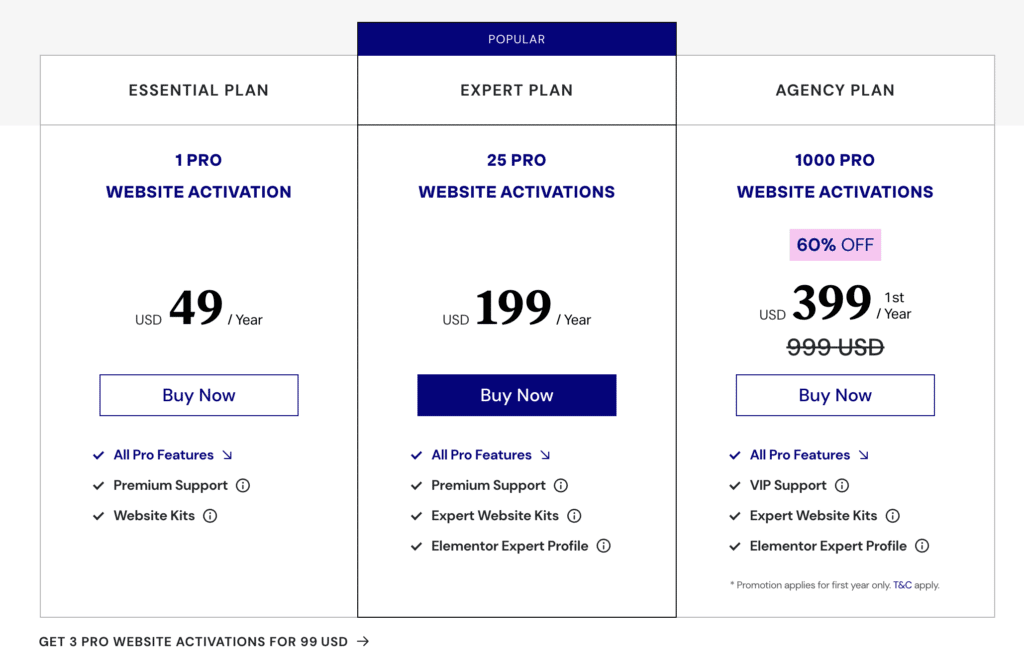 To find the perfect Elementor Pro plan for your needs, please visit the pricing website where you can explore and select the plan that suits you best.
What is the justification for paying for Elementor Pro, and is it really worth the investment?

While there are other WordPress page builders available at lower prices, Elementor Pro stands out as the most popular and widely used option. Its extensive user base ensures seamless integration with various tools and consistent updates for improved functionality.
From a personal perspective, I appreciate the effortless drag-and-drop functionality that Elementor Pro offers. It provides a highly visual and intuitive interface, allowing for speedy page creation.
Moreover, the responsive design feature is user-friendly and ensures that pages look professional and optimized across different devices. Overall, Elementor Pro enables the creation of visually appealing and well-designed pages with ease.
Get the original license of Elementor Pro directly from its official website.
Here are some tips to consider when buying an Elementor Pro license, shared by other users.
It's important to be aware that there are websites offering the Elementor Pro page builder plugin at significantly lower prices than the official source. These sellers typically purchase the highest license (Agency) and resell it to individual users for a profit.
However, it's essential to exercise caution when considering such options. Trusting the seller is crucial because if they decide to unsubscribe you, your website would become dependent on them, which can be problematic.
Additionally, there is a risk of installing a non-original license version, which can pose security and stability risks to your website and WordPress installation.
While opting for a lower-cost option may be suitable for a temporary or test project with a single landing page, for professional projects or personal use, it's advisable to invest in the original license.
If you have colleagues or friends who are also interested in purchasing an Elementor Pro license, sharing the cost can be a great way to reduce individual expenses.
Conclusion
Elementor Pro is a powerful page builder plugin for WordPress that offers multiple plans and pricing options. While there may be alternative sources offering lower-cost licenses, it is important to exercise caution and consider the risks associated with non-genuine licenses.
Investing in an official Elementor Pro license provides many benefits, including seamless integration with other tools, regular updates, and dedicated support. The intuitive drag-and-drop interface and responsive design features make it easy to quickly create professional-looking pages.
Ultimately, the decision to purchase an Elementor Pro license depends on your specific needs and preferences. For critical projects or long-term use, it is recommended to choose the original license to ensure security, stability, and continued access to updates.
If budget is a concern, exploring cost-sharing options with colleagues or friends can be a viable solution. Prioritizing seller reliability and considering the implications of using a non-genuine license are important factors.
Ultimately, the value of Elementor Pro comes from its features, reliability, and ease of website creation, making it a popular choice among users.